You will find us at Falkenplatz 4, 3012 Bern, close to the station.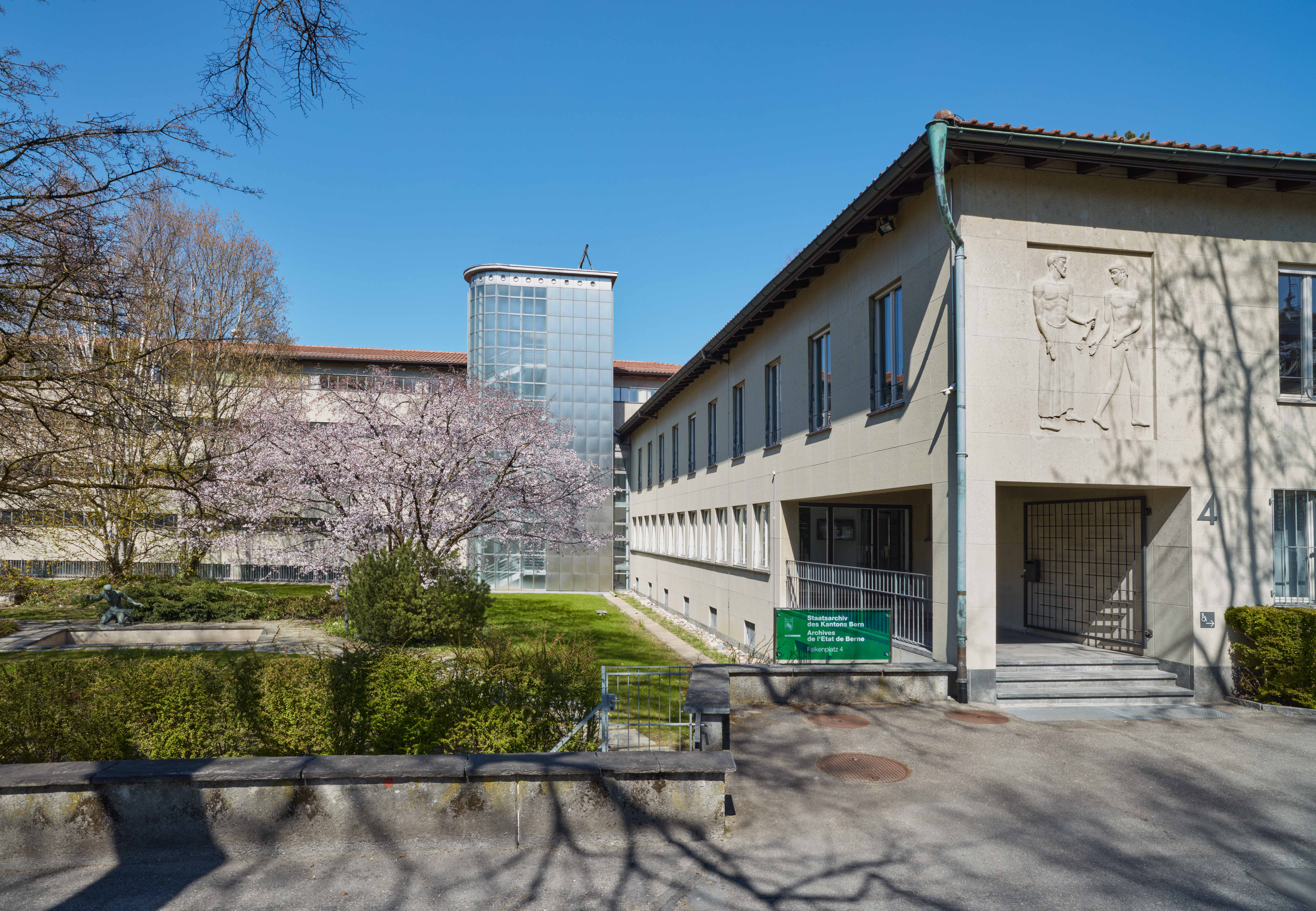 By public transport
Access from railway station
Take the lift at the far end of the station up to the Grosse Schanze. The State Archive is behind the university main building.
Bus connection from the railway station
Trolleybus line 20 (towards Länggasse), get off at the stop «Universität».
By car
There are parking spaces directly in front of the State Archive. You can obtain a parking disc against payment from the reception in the reading room. Parking spaces cannot be reserved in advance. Fur-ther parking is available in the station car park «Bahnhofparking Bern».
Barrier-free access for people with disabilities
There is a disabled parking space directly in front of the State Archive. Please do not forget your parking disc. It is not possible to book the parking space in advance.
The Archive is wheelchair-accessible. Persons needing to use the disabled entrance on the right-hand side of the building (please follow the signs) should ring the bell or phone the Archive's main number in advance.