Are you looking to research your family's history and draw up a family tree? If your family comes from the canton of Bern, you can consult the canton's parish records online, as they are held in the State Archive.
If you are interested in researching your family history (also known as genealogy), parish records (Kirchenbücher) are very important. These records of baptisms, marriages and deaths kept by the parish pastors were the forerunners of today's civil registers.
The parish records for most Bernese parishes from the time of the Reformation until the Federal Marital Status Act came into force in 1876 are now stored in the State Archive. The parish records for the parishes of Frutigen, Guttannen, Lenk and Saanen are not yet available in the State Archive.
In order to preserve them properly, all parish records have been microfilmed. Since February 2017, they have been available online. Parish records can now only be viewed on microfilm, no longer in the original.
How to go about it
Researching your family history on the basis of the Bernese parish records is only possible if your family's place of origin is in the canton of Bern.
Research into a family history begins with its most recent members. Information about family members must as far as possible be obtained from the relevant civil register office. If you have information dating back to around 1870, then you can continue your research with the aid of the parish records. You can do this during our opening hours at the State Archive or online from home.
The parish records were handwritten in old German script (Kurrentschrift, Spitzschrift). You therefore need a basic knowledge of how to read this script. The reading room staff will provide you with some help, but cannot carry out research for private individuals.
The following professional specialists can offer your further information on genealogy or provide help in researching your family history:
You will find details of other genealogists on the website of the
Instructions on searching parish records online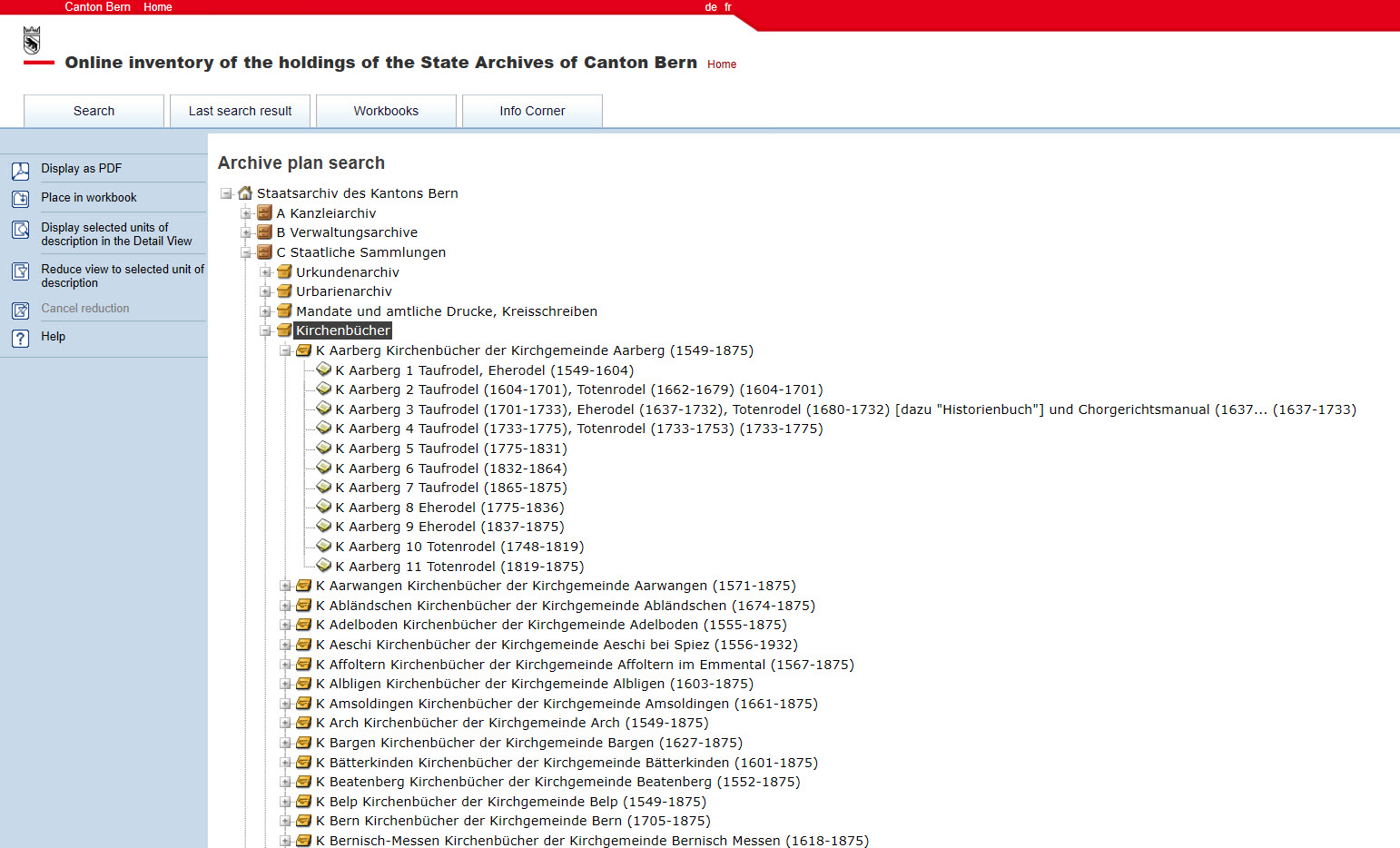 In order to access the parish records online, click on the following link www.be.ch/kirchenbuecher. Click on the «+» symbol to navigate to the desired parish or to the records that you are looking for.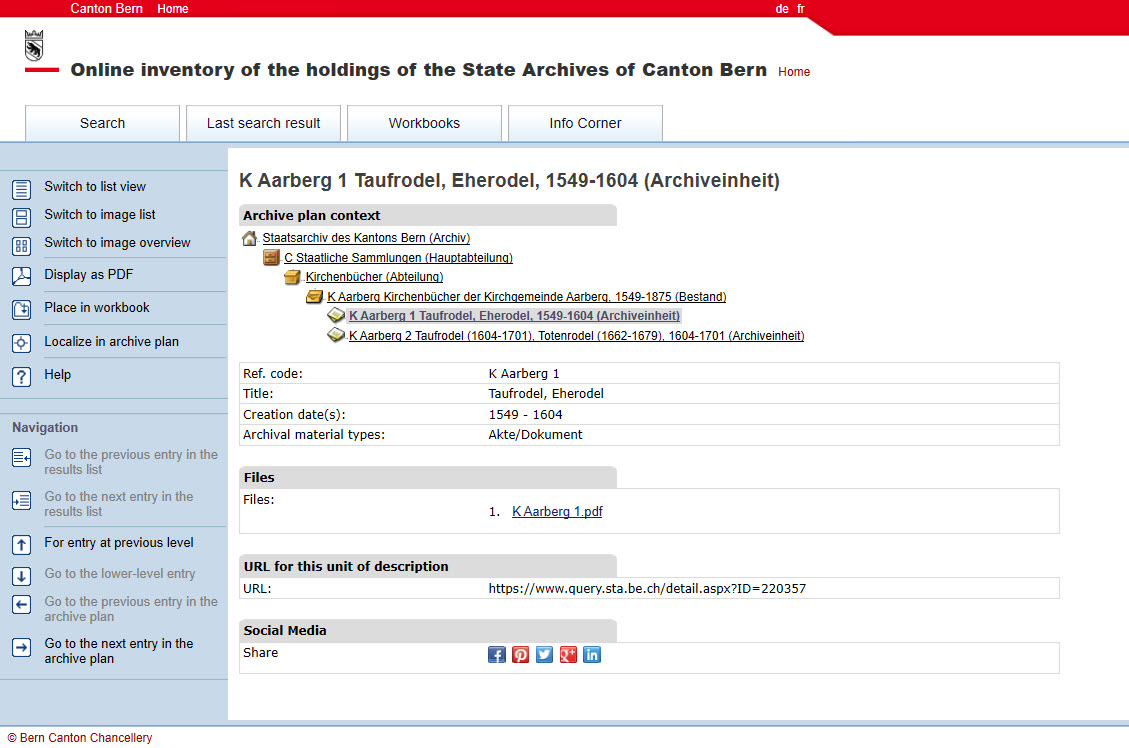 Double-clicking on the desired parish record book (e.g. K Aarberg 1 Taufrodel …) will give you a detail view of the record. In the lower third of the data sheet, under «Files», you will find the digitalised parish record book as a pdf file. By double-clicking on the underlined name you can open the file. Please be patient – the files are very large and it may take a moment or two before they open.

In order to get back to the overview, click on «Localise in archives plan» in the blue column on the left.